For your baby's every day comfort...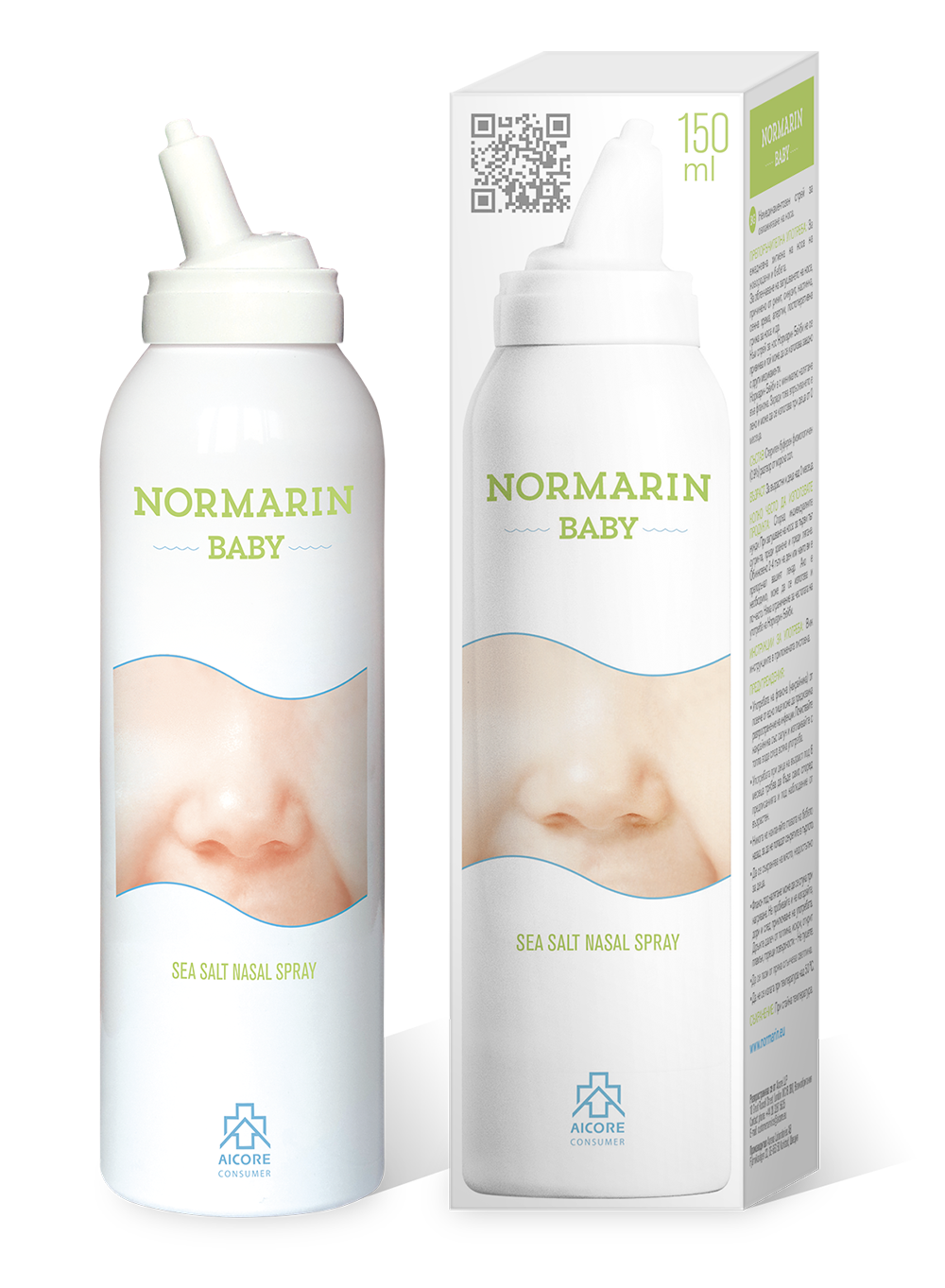 For daily nasal hygiene in infants and babies.
---
Non-medicated nasal irrigation spray.
To help relieve nasal congestion associated with rhinitis, sinusitis, blocked nose, common cold, hay fever, allergies, postoperative nasal care etc.
NORMARIN BABY
is non habit-forming and can be used together with other medications.
NORMARIN BABY
has minimum possible pressure in the can. Because of that,
it has very gentle spraying and can be used from the age of 0 years.
COMPOSITION:
Sterile buffered physiological (0.9%) sea salt solution.
AGE:
For children from the age of 0 years and adults.
FREQUENCY OF USE: As required individually. In case of nasal congestion: first time in the morning, before meals and at bedtime. Usually 2-4 times a day or as your doctor recommends. If necessary, it can be used more often. Normarin Baby has no restrictions on frequency of application.
---