Every good day starts with Normarin Daily...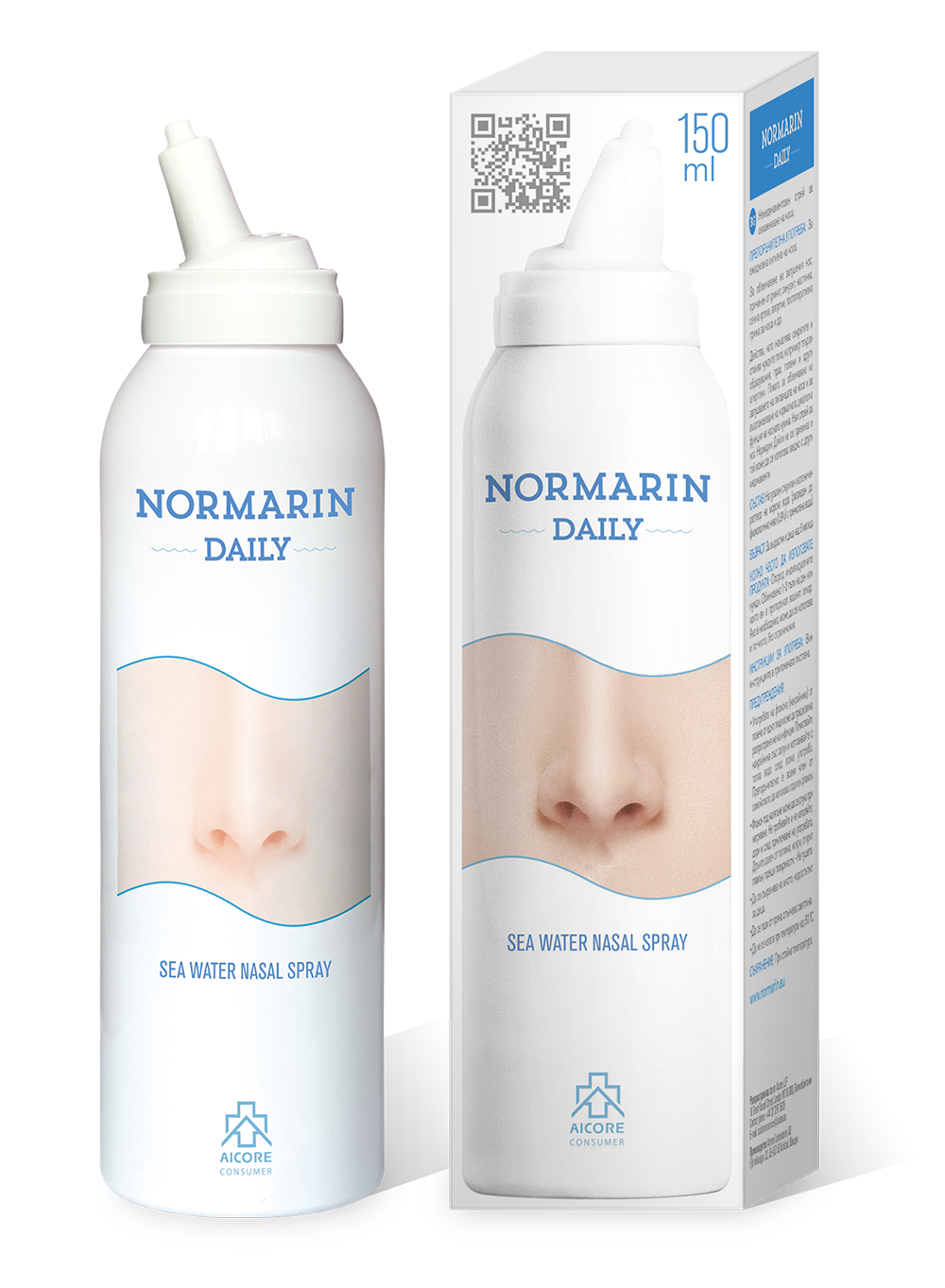 For daily nasal hygiene.
---
Non-medicated nasal irrigation spray.
To help relieve nasal congestion associated with rhinitis, sinusitis, blocked nose, common cold, hay fever, allergies, postoperative nasal care etc. 
It works by thinning mucus and flushing out foreign particles such as debris, dust, pollen and other allergens. It helps to relieve congestion of nasal mucosa and to restore normal respiratory function of nasal cavity.
COMPOSITION: Natural sterile isotonic seawater (diluted to physiological level (0.9%) with purified water).
AGE: For children from the age of 6 months and adults.
FREQUENCY OF USE: As required individually, usually 1-2 times a day or as your doctor recommends. If necessary, it can be used more often without restrictions.
NORMARIN DAILY is non habit-forming and can be used together with other medications.
---