Breathe freely from this day on...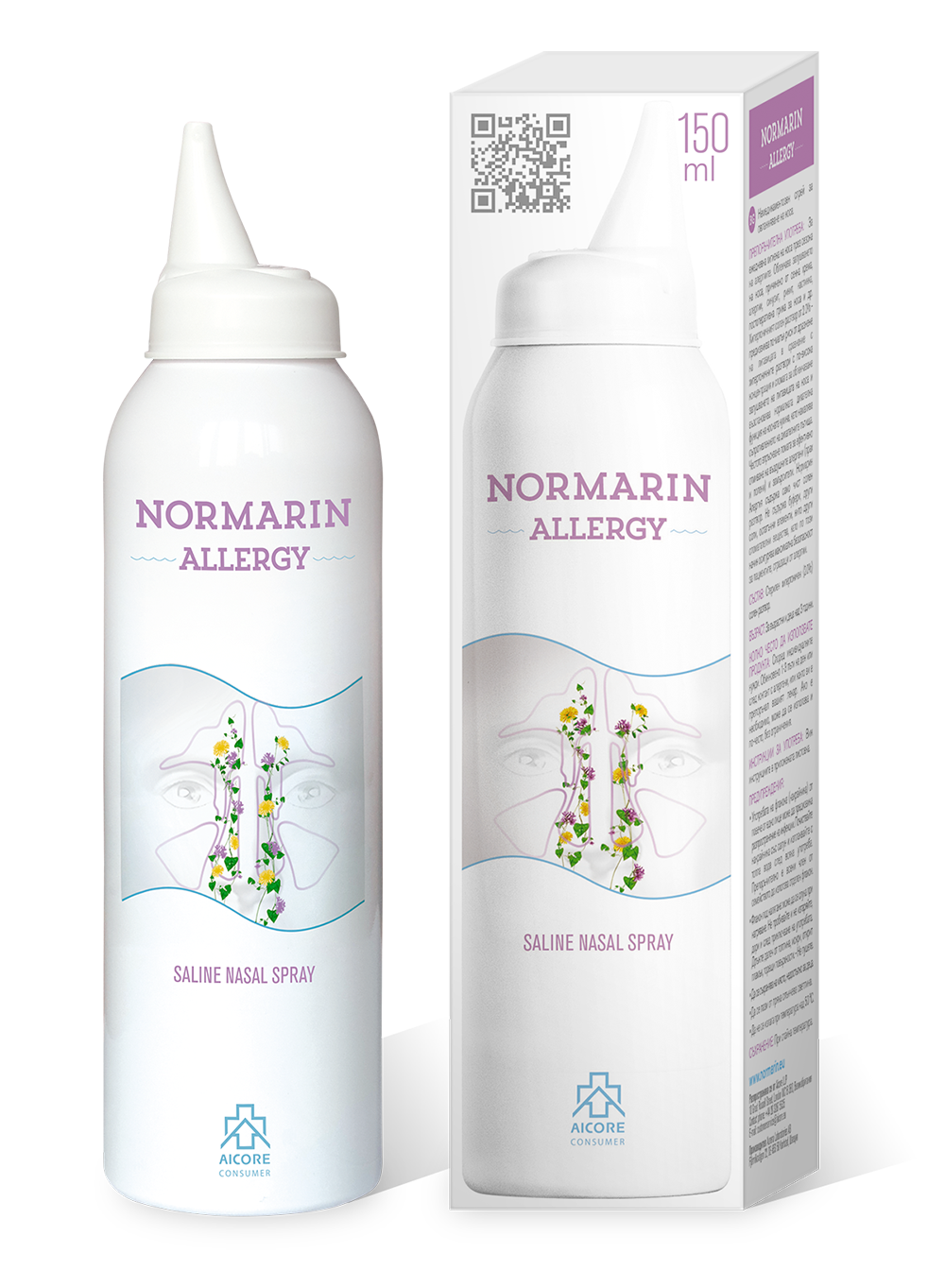 For daily nasal hygiene in allergy season.
---
Non-medicated nasal irrigation spray.
To help relieve nasal congestion associated with hay fever, allergies, blocked nose, sinusitis, rhinitis, common cold, postoperative nasal care etc.
2.0% hypertonic saline solution has less risk of mucosa irritation in comparison with higher concentration hypertonic solutions, but still helps to relieve congestion of nasal mucosa and restore normal respiratory function of nasal cavity by decreasing
Nasal Airway Resistance (NAR)
.
Strong spraying helps to effectively flushing out the airborne allergens (dust and pollen), debris and pollutants.
NORMARIN ALLERGY contains only pure saline solution. No buffer, no other salts, no trace elements, no other excipients. This is for maximal safety in patients with allergies.

COMPOSITION: Sterile hypertonic (2.0%) saline solution.
AGE: For children from the age of 2 years and adults.
FREQUENCY OF USE: As required individually. Usually 1-3 times a day or after exposing to allergens, or as your doctor recommends. If necessary, it can be used more often without restrictions.
---